Dog Obedience Training Tips and Tricks
ABCDT Certified Dog Trainer Shares Insights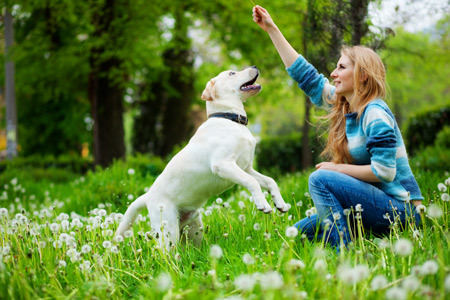 Rogue Dog Training wants you and your dog to have a happy relationship for years to come. Our lifetime, free email and phone support for graduates of our canine behavior classes is a great resource to keep your dog on the straight and level. Our blog is also available for tips, tricks and insights into reinforcing good behavior. Learn about nutrition, pet health concerns, dog training tips. This blog does not replace our dog training classes, but is an excellent supplement and refresher for dogs needing a behavior boost. Read on for expert advice from Rogue Dog Training.
Rogue Dog Training's Steve Terwilliger is ABCDT certified and a member of APDT, but he is not and does not intend to portray himself as a veterinarian or animal nutritionist. Any advice for your pet's heath or diet should be taken as a guideline from a certified dog trainer interested in promoting the well-being of your pet. Always consult with your veterinarian or a certified animal nutritionist if you have a serious health concern and before making any major changes in a dog's diet.
Contact an ABCDT certified dog trainer at Rogue Dog Training to get your puppy behaving properly.
Date: Aug 21, 2019
Unifursity 9308 West Capitol Drive Milwaukee, WI 53222 Details This class is conducted by Steve Each session starts at 7:00 pm. The class is open to dogs at least 16 weeks of age. Each session lasts approximately 1 hour. The 1st session is humans only! The following 6 weeks are used to ...