Milwaukee Dog Obedience Class Trainer - Sarah
Sarah has just joined the Rogue Dog Training team as a professional dog trainer and is very excited to be here!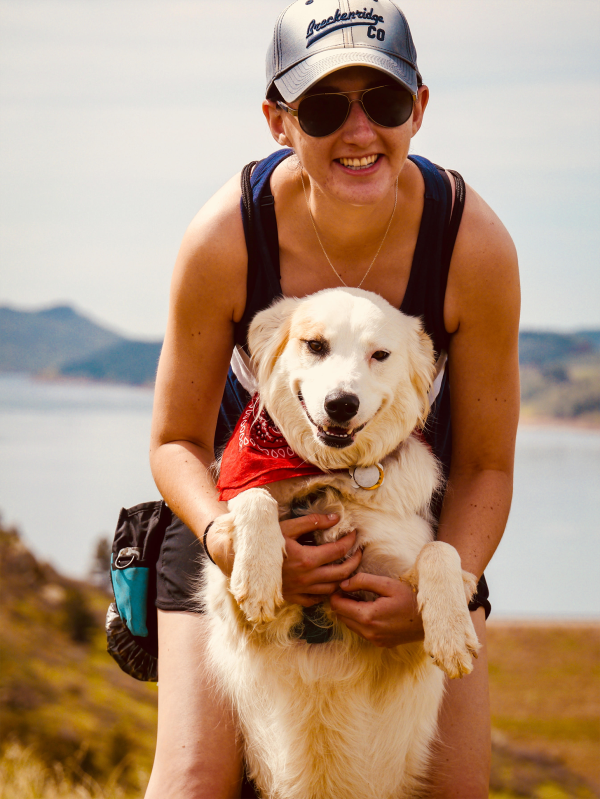 She is new to the area, having just moved from Colorado where she attended Colorado State University and gained her bachelor's degree in Zoology. While there, she also worked as a dog trainer for K-9 Wisdom Dog Training and Consulting, where she developed her professional and technical skills in positive reinforcement based training. In the last year, she has gained two prestigious professional certifications in dog training. One with the Karen Pryor Academy Professional Dog Trainer's Course and the other with the Certification Council for Professional Dog Trainers-Knowledge Assessed (CPDT-KA) program.
Sarah has been working with dogs for the past 10 years in many different environments.
When she was younger, she ran her own pet sitting and walking business, and during college worked for a groomer helping to assist with the challenge dogs. She also has experience working with shelter dogs in several different facilities, and through this has gained extensive knowledge in dog behavior. For the last 3 years she has been training professionally, working with all dogs from the shy and timid to reactive and aggressive. Teaching group classes is probably Sarah's favorite thing to do but also does enjoy private sessions. Her favorite behavior cases are the over the top reactive dogs but has a great time working with them all.
You may see her with her best girl Wrigley who is a Border Collie/Great Pyrenees rescue she has had for a little under a year. She and Wrigley are very excited to get started with helping out here at Rogue!"
Contact the ABCDT certified dog trainer at Rogue Dog Training for a free consultation about your dog's behavior.